Episodes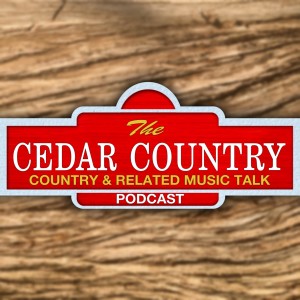 Sunday Nov 29, 2020
Sunday Nov 29, 2020
Howdy! Welcome to the Cedar Country podcast, where we talk about country music! Hosted by Ray and RJ from the Dungeons & Dragons podcast Realms & Nerds!
A few apologies about this episode. First, for the weird echoing you may hear in this episode. Our mixing board had a reverb effect on that we weren't aware about at the time of this recording, which is nearly impossible to undo in post. Hopefully it's not too bad, though. Second, for the plethora of noise in the background caused by RJ's family's dogs vying for our attention and being a little noisy in the background. Third, that we spent so much time on RJ's tangent about his (now slightly outdated) view on "pop" as a music genre. We promise to do better.
In our tenth episode, RJ dishes out some (then) recent news involving country stars and awards shows to Ray, Ray inquires about RJ's thoughts on up-and-coming country music artists, and then RJ derails most of the rest of the episode trying to explain his thoughts on "pop" as a music genre. Finally, the boys briefly discuss the idea of doing the next episode on Country Christmas music... which, spoiler alert, didn't happen (yet).
Follow us on Social Media:
https://twitter.com/Cedar_Country
https://instagram.com/CedarCountry
https://facebook.com/CedarCountry
Join the Discord community! https://discord.gg/qcv2dx2
If you like what you hear, consider subscribing and leaving a thumbs-up/rating/review, and share our show with your friends!
You can find a playlist of songs based on this episode over on our YouTube channel and on Spotify to listen to for yourselves as well!
Thanks for listening!
Intro, outro, and commercial break music by RJ Moore