Episodes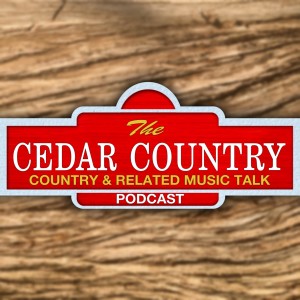 Friday Jan 29, 2021
Friday Jan 29, 2021
Howdy! Welcome to the Cedar Country podcast, where we talk about country music! Hosted by Ray and RJ from the Dungeons & Dragons podcast Realms & Nerds!
Apologies for the weird echoing you may hear in this episode. Our mixing board had a reverb effect turned on that we weren't aware about at the time of this recording, which is nearly impossible to undo in post. Hopefully it's not too bad, though.
In our eleventh episode, we present the first of our episodes highlighting a country music icon. We discuss the music, television, film projects, food company, and life of country music star Jimmy Dean. Focal points on The Jimmy Dean Show, the Jimmy Dean sausage & breakfast sandwich company, and hits such as "Big Bad John", "Cajun Queen", and "PT-109".
Information in this episode gathered from Wikipedia and IMdB.
Follow us on Social Media:
https://twitter.com/Cedar_Country
https://instagram.com/CedarCountry
https://facebook.com/CedarCountry
Join the Discord community! https://discord.gg/qcv2dx2
If you like what you hear, consider subscribing and leaving a thumbs-up/rating/review, and share our show with your friends!
You can find a playlist of songs based on this episode over on our YouTube channel and on Spotify to listen to for yourselves as well!
Thanks for listening!
Intro, outro, and commercial break music by RJ Moore