Episodes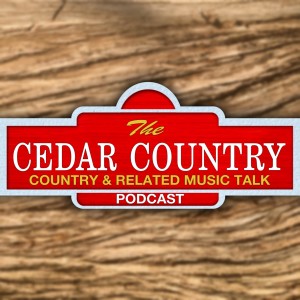 Tuesday May 25, 2021
Tuesday May 25, 2021
Howdy! Welcome to the Cedar Country podcast, where we talk about country music! Hosted by Ray and RJ from the Dungeons & Dragons podcast Realms & Nerds!
ANNOUNCEMENT: PLEASE KEEP AN EYE OUT FOR OUR NEXT EPISODE! IT'S A HUGE EPISODE FOR US! WILL BE RELEASED ON WEDNESDAY OR THURSDAY!
Apologies: This episode was recorded during a timeframe when our microphone mixing board accidentally had some knobs turned up on some reverb effects, which can't be removed easily in post, so that's why things sound echoey at points.
In our thirteenth episode, Ray tells RJ about his experience at the Garth Brooks concert at Ford Field in Detroit, Michigan on February 22, 2020. This was the last episode recorded prior to the COVID-19 outbreak in 2020, and therefore includes discussion of then-upcoming events that may have been cancelled, postponed, or altered due to the pandemic.
Join the Discord community! https://discord.gg/qcv2dx2
If you like what you hear, consider subscribing and leaving a thumbs-up/rating/review, and share our show with your friends!
You can find a playlist of songs based on this episode over on our YouTube channel to listen to for yourselves as well!
Thanks for listening!
Intro, outro, and commercial break music by RJ Moore