Episodes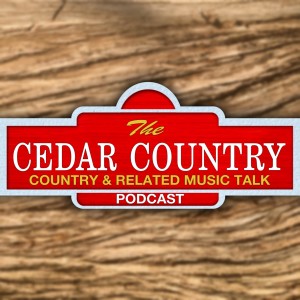 Saturday Nov 06, 2021
Saturday Nov 06, 2021
Howdy! Welcome to the Cedar Country podcast, where we talk about country music! Hosted by Ray and RJ from the Dungeons & Dragons podcast Realms & Nerds!
In our sixteenth episode, RJ relates his (sort of) interesting day leading up to recording and brief thoughts on music formats, and then Ray and RJ share country songs that are covers!
Join the Discord community! https://discord.gg/qcv2dx2
Listen to the Realms & Nerds podcast (contains explicit material): https://realmsnerds.podbean.com
If you like what you hear, consider subscribing and leaving a thumbs-up/rating/review, and share our show with your friends!
You can find a playlist of songs based on this episode over on our YouTube channel to listen to for yourselves as well!
Thanks for listening!
Intro, outro, and commercial break music by RJ Moore